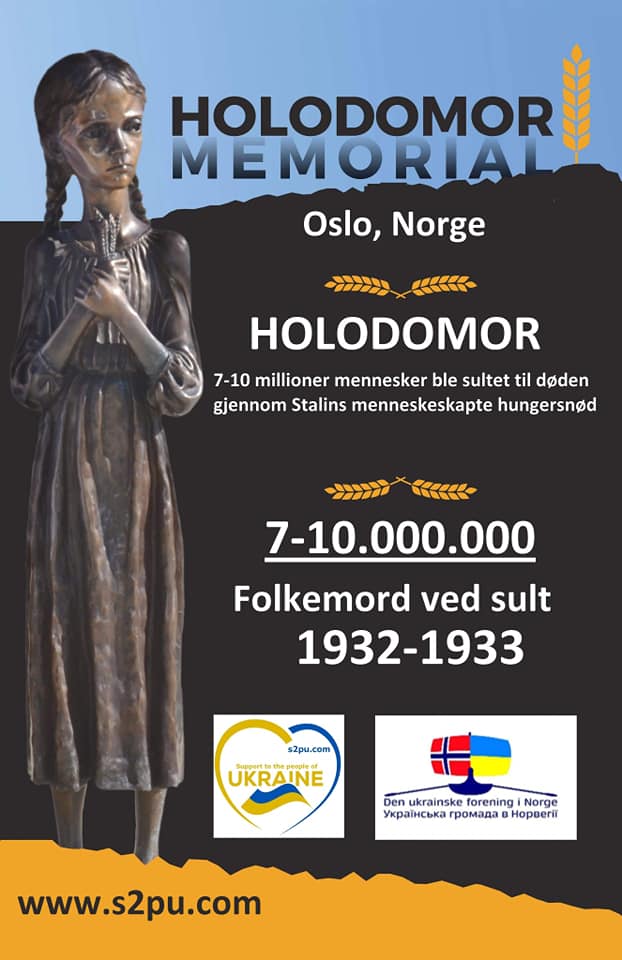 The Memorial Holodomor day
For Ukrainians, it is a tradition to mark the memory of the genocide that occurred in 1932-33 on the fourth Saturday in November each year. The celebration takes place with a minute of silence and candlelight around the world in the cities' central squares. In Ukraine, it is marked near the memorial to the Holodomor.
The Ukrainian association in Norway held a "Candle of Remembrance" event on Saturday 28 November 2020 at Eidsvolds plass in Oslo outside the Storting.
We invite all friends of Ukraine to take an active part in the commemoration and pay tribute to the memory.
We from S2PU hope that one day Norway will join the increasing number of countries which recognized the Holodomor as an act of genocide against the Ukrainian people.