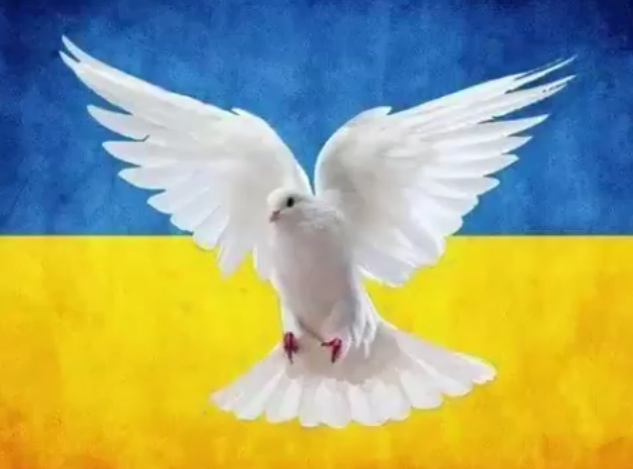 To all states, cities and communities. All those who value freedom, democracy and justice. Who cherish it as strongly, as we, Ukrainians, in all our cities, in each and every family. We hope our words of respect and gratitude resonate in each heart!
We thank you all for your efforts in helping Ukraine! 
From Ukraine people left the ruins of their homes and lives in search of protection for their lives.  Millions of people were on the move fleeing the brutal attacks from the terror state.
In 2023, we need peace, now more than ever.
Peace with one another and end the brutal crime against humanity.
In 2023, let's put peace at the heart of our words and actions.
Together we support Ukraine in its fight for freedom and democracy.  Let's make 2023 a year when peace is restored to our lives, our homes, and our world.
As we step into another year, let's take a moment at what made 2022 a year of terror and look forward to creating new better lives for all people in the new year.  We have not to be naive against tyrants and what they are willing to offer for their own power.  Long live democracy and freedom.
May your New Year 2023 be full of happiness, joy, and success! Wishing you all the best for a peaceful year ahead. Have a peacful and blessed New Year 2023!
Slava Ukraini!  -  Слава України!