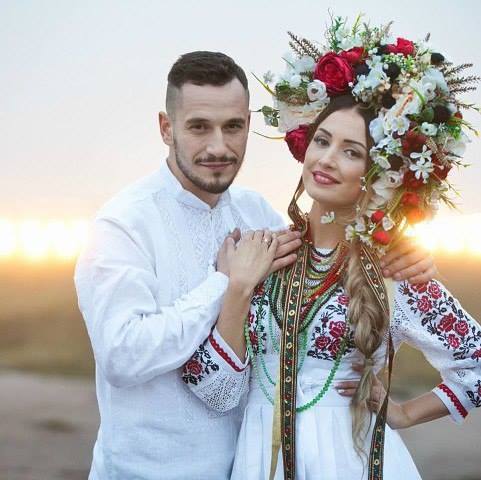 Traditional Ukrainian weddings take place in churches (in Ukrainian - Vinchannya). The bride is in white and the groom is in black. In the Ukrainian villages wedding celebrations are known to continue for days or even during the whole week. Wedding parties are accompanied by lively music and dancing, playing games, lots of drinking and eating.
Some particular Ukrainian wedding customs include:
If you are invited to the wedding in Ukraine, you should know that:
You can not bring red roses.
You can not give forks, spoons, or knives as a present.
You can not give underclothes as a present.
You can not wear black clothes.
You can not cross the road in front of the bride and the groom when they go to the registry office, or church.
You can not wash the dishes during, or after, the wedding party.