Mayors in Norway are mobilizing to help Ukrainian municipalities that are bombed to pieces by their Russian neighbors.
Mayor Jan Kristensen, Lyngdal municipality

Mayor Per Kristian Lunden, Risør

municipality

Mayor Jonas Andersen Sayed, Sokndal

municipality
"There are no words that can express the pain of a mother who lost her newborn son when the maternity clinic was bombed. One moment she was caressing her baby, saying his name, nursing him, sniffing in the scent of the newborn - the next a Russian missile shattered her entire universe. And now her beloved and long-awaited baby lies in the world's smallest coffin. " This is what Oleksandra Matvijtsjuk, Center for Civil Rights, said in her acceptance speech when the organization received the Nobel Peace Prize in 2022. Now she is coming to Oslo to open the s2pU Municipal Conference 2023.
At the head of the conference are, among others, three mayors who have collaborated and mobilized on the initiative of Support to the people of Ukraine, KS, and the Ukrainian Embassy. The mayors are Jan Kristensen from Lyngdal municipality, Jonas Andersen Sayed from Sokndal municipality, and Per Kristian Lunden from Risør municipality. These are municipalities that have shown a strong commitment to the work for Solidarity and Partnership with Ukrainian municipalities. This is what the conference is about, among other things. The mayors also encourage other municipalities to find municipalities in Ukraine that they can support in this terrible terror they are experiencing. The conference will provide a recipe for how this can happen, and there will also be participation from Ukrainian municipalities.
Organizers are Support to the people of Ukraine, the Ukrainian Embassy in Norway, and KS.
At the conference, there will also be an introduction from the Ukrainian authorities by Mustafa-Masi Nayyem, Deputy Minister for Infrastructure.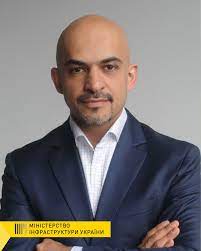 "For us, it is important now to hear what the municipalities and regions need and help them cover this gap in funding or expertise", says Mustafa-Masi Nayyem, Deputy Minister for Infrastructure in Ukraine. He is looking forward to giving a video speech at the s2pU Municipal Conference 2023 in Oslo on 29 August.
" In the future, to attract more foreign investment and involve partners, we should be green. It is important", emphasizes Nayyem.
Deputy Minister for Infrastructure Nayyem believes that implementing transparency and anti-corruption measures at all levels will help change the approach to procurement and other issues and build trust with partners.
The conference starts in Oslo on 29 August and runs for 2 days.