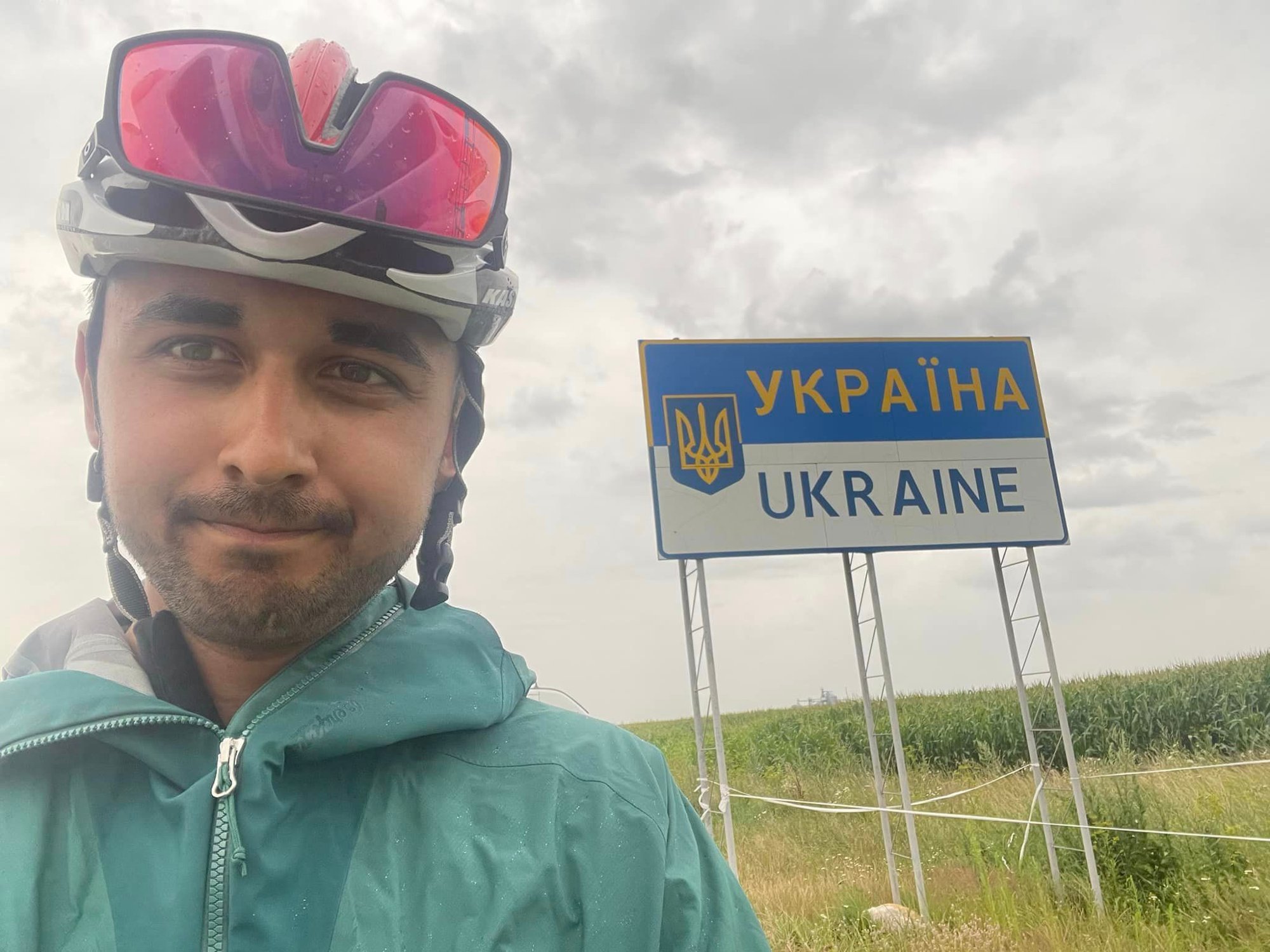 Ordfører i Sokndal, Jonas Andersen Syed sier: - Det finnes nesten ingen grenser hva norske kommuner kan få til når vi mobiliserer alle de gode kreftene i lokalsamfunnene våre. Jeg vet at mange folkevalgte og ansatte har et stort engasjement for Ukraina, men tenker også vi kan gjøre enda mer.
- I Ukraina, som i Norge, er det kommunene som er tettest på innbyggere. Når ukrainske ordførerkolleger sier de ønsker både kortsiktig og langsiktig samarbeid med norske kommuner, mener jeg vi må svare på invitasjonen. Solidaritet handler også om å bygge relasjoner og støtte utviklingen av et enda sterkere ukrainsk lokaldemokrati, oppfordrer ordføreren i Sokndal, Jonas Andersen Syed.
Ordføreren i Sokndal kommune, Jonas Andersen Syed, foretok en 11-dagers sykkeltur fra Sokndal i Rogaland til landsbyen Zaliztsi i Ternopil-regionen. Han samlet inn over 150.000 kroner til Det ukrainske Forsvaret. Dette er den andre turen til ordføreren fra Sokndal.
Med de innsamlede midlene ble det kjøpt inn to Mavic-droner, datautstyr for artilleri, nettbrett, et termisk kamera og en generator. Sokndal og Zaliztsi har solidaritet og partnerskap etter en fullskala invasjon.
Ordfører i Sokndal kommune, Jonas Andersen Syed er medlem i styringsgruppen for S2pU Kommunekonferansen 2023, som nettopp setter på dagsordnen Solidaritet og Partnerskap med ukrainske kommuner og byer. Denne arrangeres i Oslo 29. august.
Ordføreren la ut på sykkeltur fra Sokndal til Solidaritet og partnerskap-kommunen Zaliztsi i Ukraina i midten av juli, og i slutten av juli kunne han overrekke ca. 150.000 kroner til ordfører Andriy Noga overleverte han også en bil, droner og varmesøkende kamera – for å nevne noe.
- Som ordføreren i Sokndal, Jonas Andersen Syed sier, er det mye norske kommuner og fylker kan gjøre. Bare å vise solidaritet er å bidra med masse positivt, sier leder i Support to the people of Ukraine, Per-Kaare Holdal. Han var prosjektleder da hans hjemkommune, Lyngdal etablerte Solidaritet og Partnerskap med den ukrainske kommunen og byen Kryvyi Rih. - Nå håper jeg solidaritet blir et tema også i den norske valgkampen og at alle kommuner søker samarbeid med en ukrainsk kommune. Tips hvordan dette kan gjøres, blir tema under konferansen, avslutter Holdal.