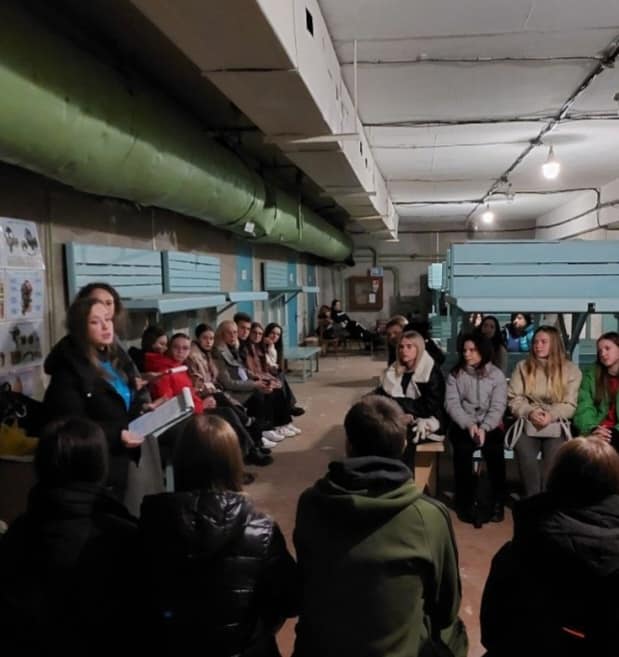 Teaching also often has to take place in bomb rooms.
Support to the People of Ukraine is an independent and non-profit organisation that takes care of children who lost one or both parents in the war. Currently, many do not have the opportunity to attend school face-to-face, so they need simple laptops or tablets.
During 2 weeks of fundraising, we managed to collect: 8 used devices (laptops, computers and tablets),
10 new tablets and about UAH 40,000 for the purchase of gadgets. However, the total amount of necessary equipment that needs to be given to children before the start of September classes is more than 100 units.
How can you help children?
1. Send your used tablet to our office at Support to the People of Ukraine, Romsåslia 5, 4580 Lyngdal, Norway
2. Make a donation to our Norwegian bank account 2801.61.74930 or Vipps 815 114 and email:
A few facts about Support to the people of Ukraine:
1. We send every month new delivery
2. We are working for Solidarity and Partnership with Ukrainian Cities and Municipality
3. We support schools in Ukraine with iPads and other tablets
By investing in children's development, you help them become more independent and happier. If you can't help at the moment, send us an email on , because often children need the simplest things that many of us already have and we don't use them. Maybe you can become their benefactor at the next meeting.
Social networks:
https://www.facebook.com/Support2pU