30. august 2023: "Politisk anerkjennelse av Holodomor som folkemord"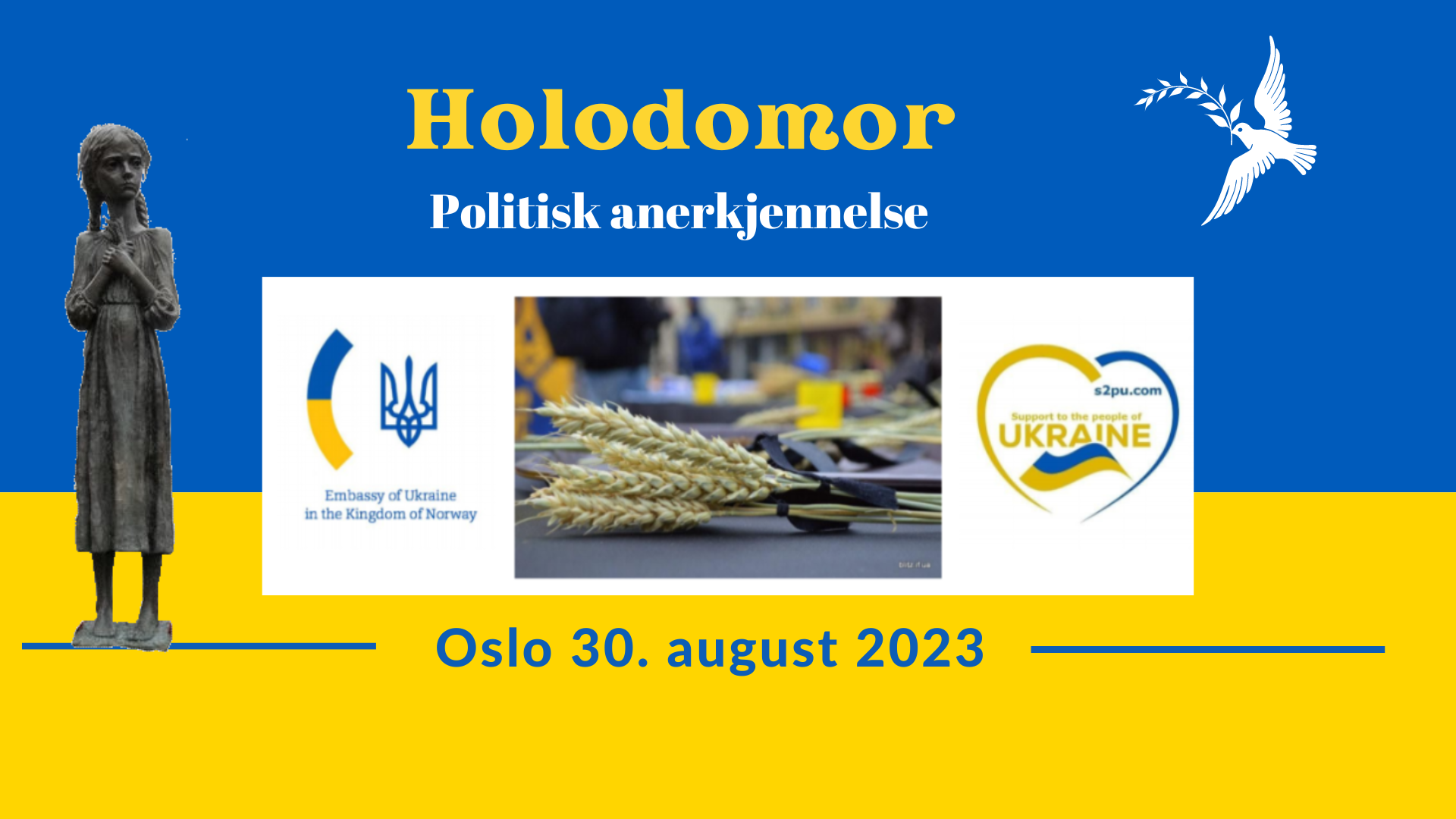 Ukrainas president Volodymyr Zelensky har oppfordret verden til å anerkjenne Holodomor fra 1932-33 som folkemord mot det ukrainske folket, slik det allerede er gjort av mer enn 25 land. Hvorfor er dette viktig for presidenten i Ukraina?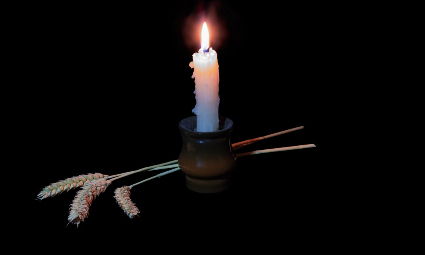 Dr. Liliya Honcharevych, fung. ukrainsk ambassadør sier: - Anerkjennelse av Holodomor er et kraftig signal om støtte, solidaritet og forståelse. Dere kangjøre en reell forskjell for hver eneste ukrainere, for de ufødte på grunn av den bevisste og grusomme menneskeskapte hungersnøden. Anerkjennelse av Holodomor 1932-1933 spiller en avgjørende rolle for ansvarlighet og rettferdighet.
De historiske fakta er forlengst dokumentert. Folkemordet Holodomor 1932-1933 har skjedd på de ukrainske folket. En norsk politisk anerkjennelse av holodomor som et folkemord på det ukrainske folket vil også anerkjenne de historiske fakta. Holodomor var ikke et uheldig utfall av en mislykket politikk. Det var en bevisst forbrytelse om menneskeheten for å ødelegge den ukrainske nasjonen. Mange regioner i andre land og 3 kommuner i Norge har allerede anerkjent folkemordet. De ser på det som et ansvar og et bevisst vedtak for å fortelle verden hvem var årsak til dette folkemordet, og for å hindre nye folkemord.
Vil din kommune høre mer om dette, og hjelpe det ukrainske folket for å få en norsk politisk anerkjennelse? Det vil bli dyktige forelesere og vi viser til vedlagte agenda, både fra Ukraina og fra Norge. Anniken Huitfeldt (Ap) opplyste tidligere i år at regjeringen ikke underkjenner «de overgrep og lidelser som Ukrainas befolkning led under sovjetstyret», men oppgir samtidig to årsaker til at regjeringen likevel vil avstå fra å definere holodomor som folkemord.
1) slikt bør overlates til historikere eller dommere i relevante domstoler, ikke til politiske myndigheter.
2) at folkemord som rettslig begrep ble innført først i 1948, altså rundt 15 år etter hendelsene i Ukraina, noe som vil innebære å gi folkerettslige normer tilbakevirkende kraft.
Hvorfor er spørsmålet vi ikke har fått svar på og håper vi kan få det på konferansens 2. dag. Resten av verden anerkjenner imidlertid folkemordet Holodomor politisk.
Arrangører: Den ukrainske ambassade i Norge og Support to the people of Ukraine.
Spørsmål kan rettes til sekretariaet ved Support to the people of Ukraine på epost eller tlf. 91 10 60 45.
Leder i styringsgruppen Medlem i styringsgruppen
Jan Kristensen dr. Liliya Honcharevych
ordfører i Lyngdal kommune fung. ukrainsk ambassadør
Medlem i styringsgruppen Medlem i styringsgruppen
Jonas Andersen Sayed Per Kristian Lunden
ordfører i Sokndal kommune ordfører i Risør kommune