President Zelensky visited Canada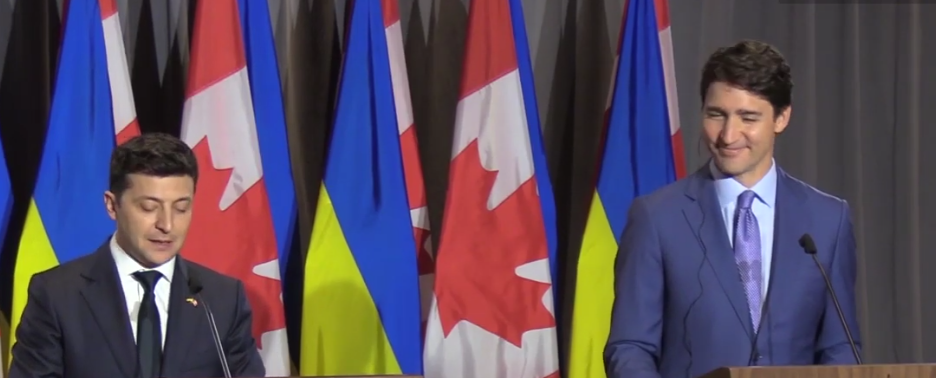 President Volodymyr Zelensky and First Lady Olena Zelenska visited Canada in the beginning of July. The president took part in the third Ukraine Reform Conference, a major international conference on Ukraine's future was held in Toronto.
Canada has one of the largest Ukrainian diasporas in the world.
This is Zelensky's third official foreign visit after a trip to Brussels in early June, where he met with European Union and NATO leaders, and a visit to France and Germany on June 17-18.
In Canada, Zelensky will meet Chrystia Freeland, the Canadian minister of foreign affairs, and Prime Minister Justin Trudeau. He is also scheduled to meet with Kurt Volker, the U.S. special representative for Ukraine negotiations.
Zelensky charmed those who came — including foreign ministers, parliamentarians, business people, civil society actors and members of the Ukrainian Canadian community — with his "invest in Ukraine" message. He promised to rid Ukraine of its systemic corruption, make e-governance an inherent part of everyday life and reemphasized a central goal: to make Ukraine a member of the European Union and NATO.
However, Ukraine must do its homework to live up to its Western partners' expectations. It needs to strengthen its weak judicial system and free institutions captured by the old oligarchic system.