Friday 26.11.2021 at 15:00 at Eidsvoll Plass, Oslo
(in front of the norwegian Parliament)
"A genocide begins with the killing of one man,
not because of what he has done, but because of who he is."
Kofi Annan (FN's Secretary General)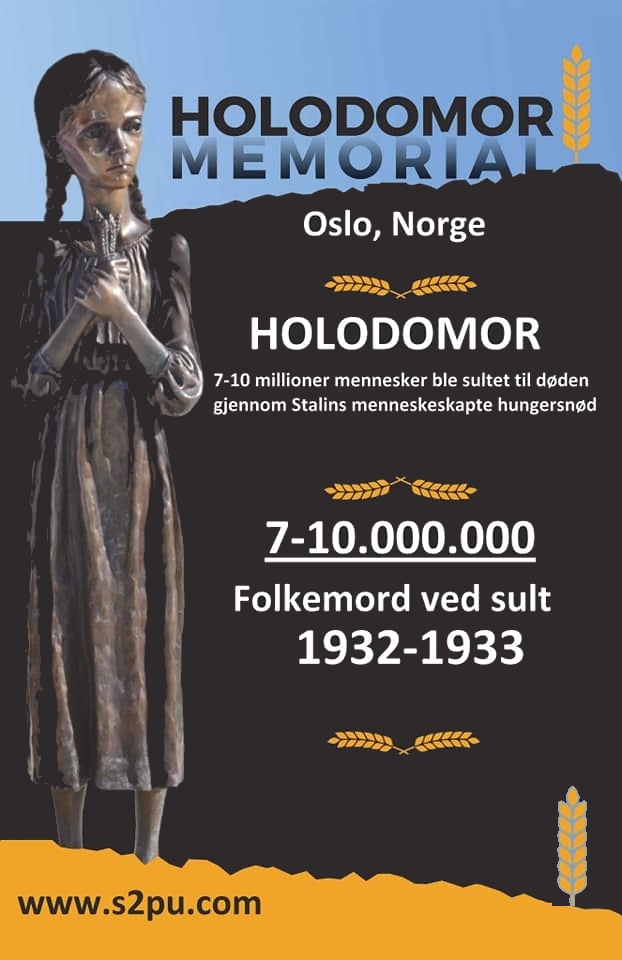 Program 26.11. kl. 15.00:

- Åpning ved Viacheslav Yatsiuk,

Ukrainas ambassadør til Norge

- Appell ved Kamzy Gunaratnam,

stortingsrepresentant (AP)

Medlem av Justiskomiteen

- Appell ved Christian Tybring-Gjedde,

stortingsrepresentant (FrP)

Medlem av Utenriks- og forsvarskomiteen

- Tale ved Oksana Huk,

Support to the people of Ukraine

- Taler fra de ukrainske foreninger i Norge


- Tenning av fakkel til minne

Velkommen og ta gjerne med deg fakkel.

(det kan bli endringer i programmet)

.
More information about Holodomor