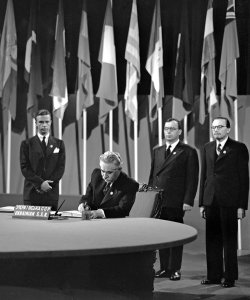 In 1945, Ukraine became one of the founding members of the United Nations.
(Photo: Dmytro Manuyilskyy, Ukrainian SSR FM signing the UN Charter on 26 June 1945)
The Delegation of Ukraine took an active part in San Francisco conference and made a significant contribution to the development of the Charter of the United Nations (in particular, it coordinated the process of preparation of the Preamble and the Purposes and Principles of the United Nations).
From 1945 until the independence of Ukraine and the downfall of the Soviet Union, the Ukrainian Soviet Socialist Republic had its own voting rights in the UN.
Ukraine attaches significant importance to the strengthening of the UN as a center of multilateral efforts aimed at tackling difficult and complex challenges. Ukraine proceeds from the necessity of implementing the Sustainable Development Agenda 2030, taking forward comprehensive reform of the UN, strengthening the effectiveness of its activities, updating the UN Security Council, strengthening the role of the UN General Assembly.
Despite the ongoing aggression of the Russian Federation, Ukraine pays particular attention to the activities of the United Nations in support of international peace and security, considering it as an important factor of its foreign policy. Since 1992, Ukraine has been an active contributor of personnel and equipment to the UN peacekeeping operations.
Ukraine, despite its defending itself from Russia's military and other intrusions, continues to be an international good citizen playing an active role in U.N. and NATO operations.
Ukraine in 1945 – then as the Soviet Socialist Republic of Ukraine – was a charter member of the United Nations.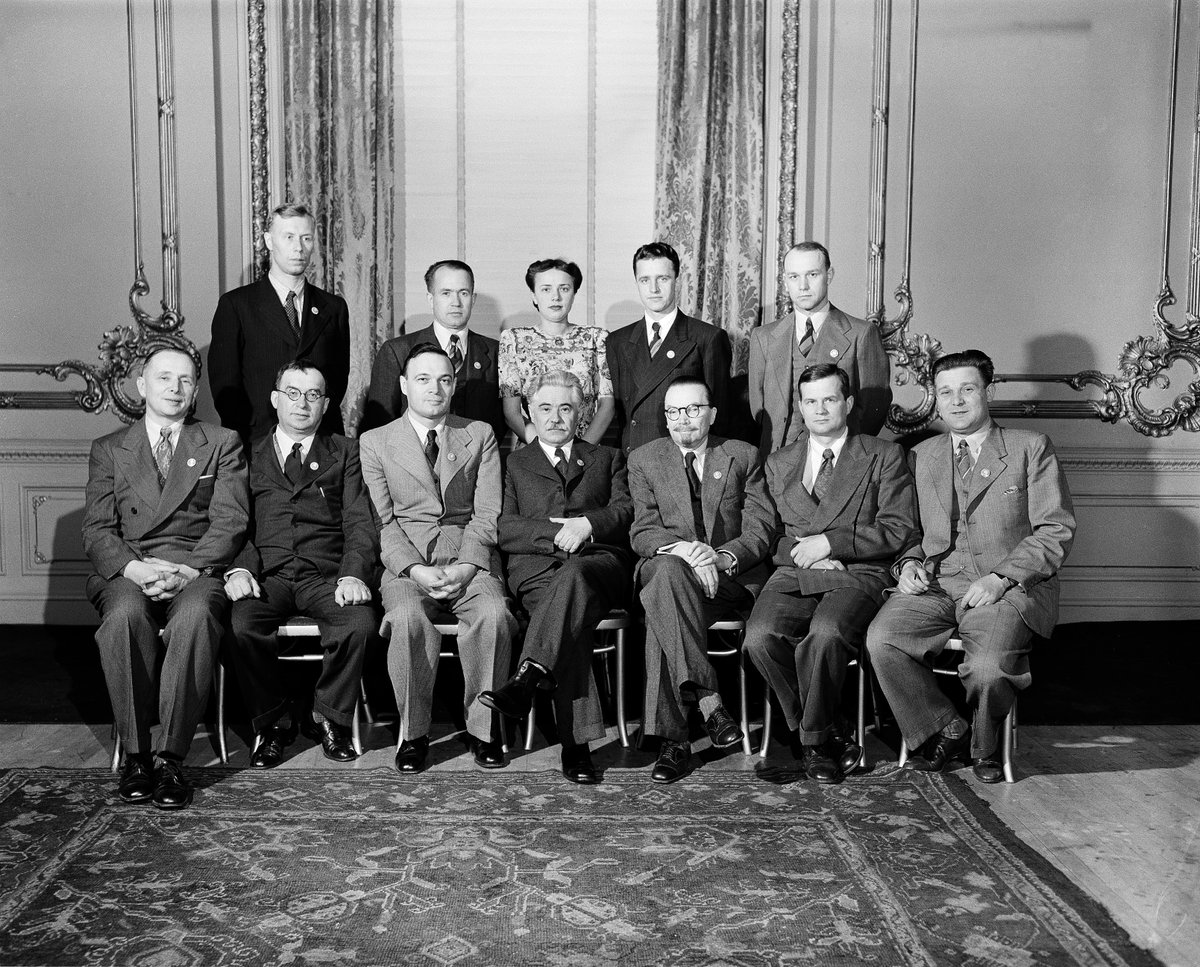 On 24 April 1945, 46 nations, including Ukraine, met in San Francisco to create UN. Over the course of the next two months, the UN Charter was drafted.
As a reaction to Russian aggression against Ukraine, which started in 2014, UN GA in its resolution No. 68/262 of 27 March 2014 confirmed, by overwhelming majority, Ukraine's territorial integrity in its internationally recognized borders; expressed non-recognition of illegal referendums in the Autonomous Republic of Crimea and the city of Sevastopol; called upon all Member States, international organizations and specialized agencies not to recognize any changes to the status of the Autonomous Republic of Crimea and the city of Sevastopol as a result of aforementioned so called "referendums" and to refrain from any action or behaviour that might be interpreted as recognition of any change in the status. 100 UN Member States voted in favour of the resolution and only 11 were against.