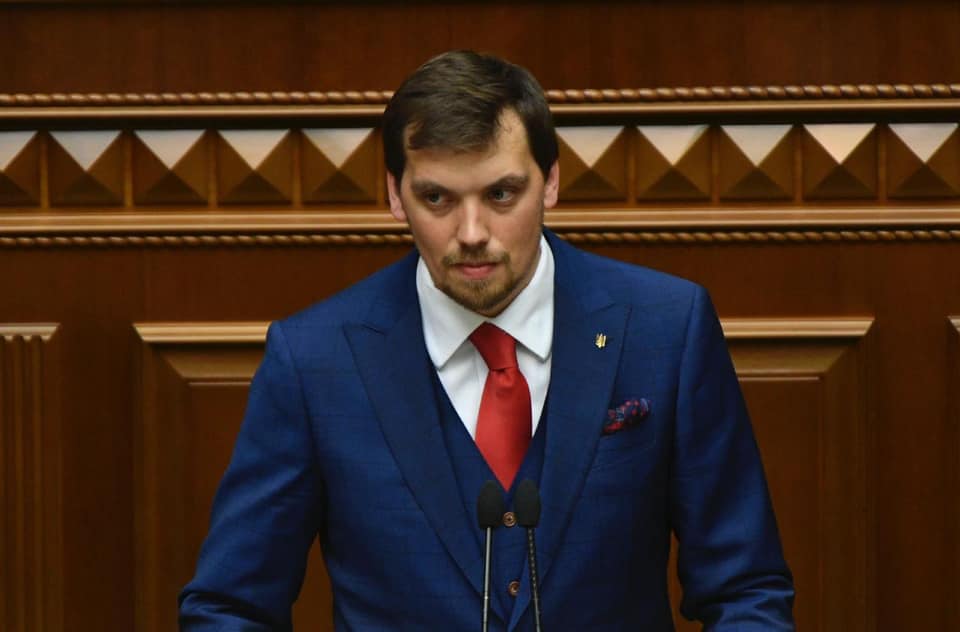 Former lawyer Oleksiy Honcharuk is the new prime minister of Ukraine. The parliament voted for his candidacy on Aug. 29. He was supported by 290 out of 424 lawmakers.
Volunteer Andriy Zahorodniuk, 44, was voted in as Ukraine's new defense minister, career diplomat Vadym Prystaiko, 49, was voted in as new foreign minister, while president's childhood friend Ivan Bakanov, 45, became head of Ukraine's Security Service, or SBU.
Honcharuk, 35, was predominantly supported by President Volodymyr Zelensky's Servant of the People party faction, which consists of 254 lawmakers.
Most recently, Honcharuk worked as the deputy head of Zelensky's office overseeing economic development and reforms.
Prior to taking office, he was the head of Better Regulation Delivery Office, a European Union-funded independent policy institute aimed at improving the business environment and state regulation in economic sectors. In the past, Honcharuk ran his own law firm and served as an adviser to Minister of Economic Development and Trade Stepan Kubiv.
"He's a good guy, young, very energetic, at the same time he has both economic and legal experience, which I think is important for this post," said David Arakhamia, leader of the Servant of the People faction in parliament.
Smaller parties declined to support Honcharuk.
"We know neither him, nor his program," said Yuriy Boyko, chair of the 44-member faction of the pro-Russian Opposition Platform — For Life party.
Voice, a liberal party that won 17 seats in parliament, and the 25-member Batkivshchyna party, also declined to vote for Honcharuk, saying that they didn't know his program and his candidates for the Cabinet.
Honcharuk entered politics in 2014 when he unsuccessfully ran for parliament as the leader of the Syla Lyudei party, receiving less than one percent. He then became an adviser to Ecology Minister Ihor Shevchenko. After Shevchenko was fired, Honcharuk became an adviser to Stepan Kubiv, who, besides being economy minister, was also Ukraine's deputy prime minister.
Honcharuk is a graduate of Kyiv Mohyla Business School and an Aspen Institute Kyiv program.
Source: Kyiv Post