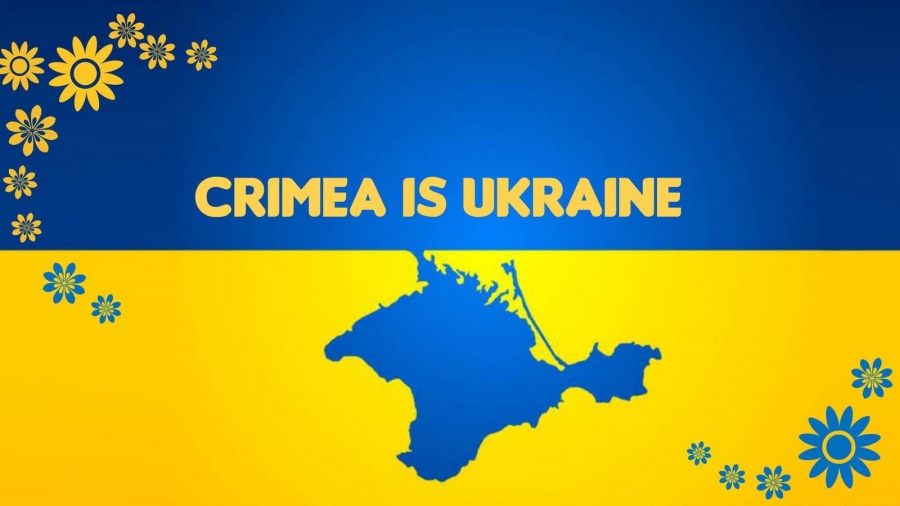 On the Day of Resistance to the Occupation of the Autonomous Republic of Crimea and Sevastopol, an international public campaign entitled 'CRIME (A)' has been launched. NGOs have come together to draw the attention of people around the world to Russia's crimes in occupied Crimea.
NGOs have published the Manifesto on Russia's crimes in Crimea and are inviting everyone to support it.
"Until the last Russian soldier leaves the Ukrainian peninsula, the world community must understand that the occupation of Crimea is Russia's crime. A crime that cannot be silenced and that cannot go unpunished,"- reads the manifesto of the campaign.
All citizens, organizations and companies around the world are invited to join the campaign by:
- supporting the Manifesto on Russia's crimes in Crimea on this website
- sharing information about the CRIME (A) campaign on social networks by using the hashtag #CRIME_A;
- posting on social media the image of your name, or the name of your company, and omitting the letter 'A' to draw attention to the campaign (e.g. Martin-Mrtin, Halyna-Hlyn)
The campaign is aimed not only at Ukrainian citizens but also the international community.
The campaign is supported by a dedicated Crimea.support website which is available in both Ukrainian and English languages.
The campaign is supported by the Ministry of Foreign Affairs and the foreign diplomatic missions of Ukraine around the world.
"Every day Ukrainian diplomats ensure that the international spotlight remains on Crimea. This is why we have joined this important campaign without hesitation. In my opinion, it will help to tell the world about Russia's crimes in a new, informal, creative and comprehensive way. Not only diplomats and governments, but also ordinary citizens of other countries can discuss the topic. It is important because Russia's crimes pose a clear and present danger not only to us, but also to other states and their citizens"- said Foreign Minister Dmytro Kuleba.
The creative idea and visual identity of this project has been developed by the creative agency Banda. All contributions to the project have been complimentary.
The partners of the project include:
Ministry of Foreign Affairs of Ukraine

Ukrainian Institute

Mejlis of the Crimean Tatar people

Crimean Human Rights Group

Crimea SOS

ZMINA

Media Initiative on Human Rights
Comment of the Ministry of Foreign Affairs of Ukraine on the Day of Resistance to the Occupation of the Autonomous Republic of Crimea and the City of Sevastopol
Please also be informed about infographics on 7 years of Russia's aggression against Ukraine prepared by the MFA of Ukraine